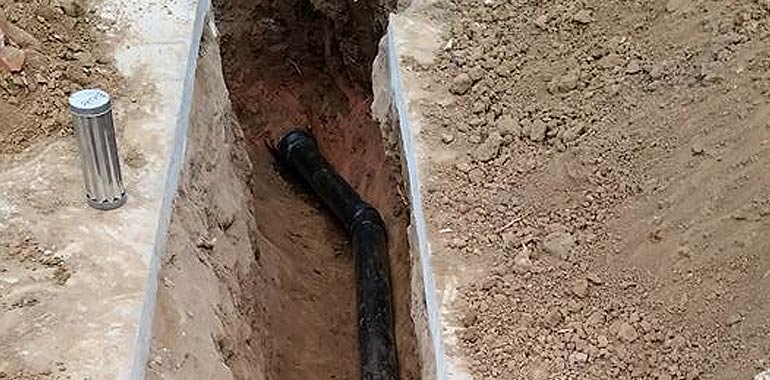 A problem in the sewer line resonates throughout your entire home. When it comes to solving sewer line issues, Big John's Plumbing is the top qualified plumbing professional in the area. Our trained and licensed sewer pipe repair experts know exactly what Riverside, CA homeowners need in order to have safe and efficient sewers. From stubborn clogs to full sewer line installations, our services are comprehensive and thorough, ensuring you never need to worry about what is going on in the sewer line. Find out how much you can save today when you download our latest coupons and online offers.
Signs You Need Sewer Line Repair or Replacement
Although diagnosing specific sewer line problems should be left to professionals, it's easy for homeowners to spot issues in their home that indicate a sewer line repair or installation is needed. Some of the signs you should look out for include:
● Gurgling noises coming from the drain.
● Dirty water backing up into the sink or tub.
● Slow-draining water.
● Difficulty flushing the toilet.
● Toilets overflowing.
● Waiting a long time for the toilet to refill after flushing.
Any number of these signs is a clear indication of a sewer line problem. When you call Big John's Plumbing, we will assess the problem and determine if a simple repair is needed or if a full sewer pipe replacement is the better option.
What Causes Sewer Line Problems?
There are a variety of issues that can lead to sewer line replacement or repair. These issues range from completely preventable to unavoidable problems. Some of the most common factors that cause problems include:
Temperature Spikes: A sudden spike in the temperature could cause the ground to shift, which will dislodge or disconnect your sewer line resulting in a major issue. Tree Roots: When planning a sewer line installation, it's important to keep the line far away from trees because the roots can burst through the pipe causing significant damage.
Corrosion: Worn out pipes also require a new sewer pipe installation. Pipes can be damaged over time, however, corrosion occurs even more quickly when chemical drain cleaners are used. Human error also plays a big role in sewer line problems. If you are planning construction around your home, make sure you know the exact location of the sewer line so it doesn't get hit or damaged.
Not sure what to expect when you call us? Check out our latest reviews and comments from real customers to find out exactly what others are saying.