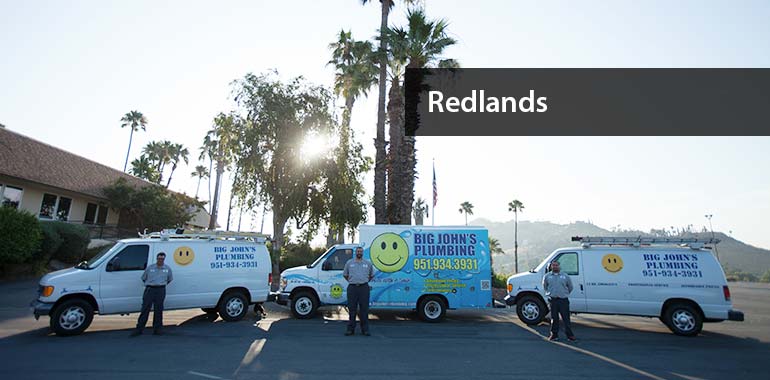 Looking for a plumber who can offer exceptional service with a smile at an affordable price? Big John's Plumbing is a plumbing service contractor in Redlands, CA that has offered high-quality plumbing repair and installation service since 2007. As a respected drain cleaning company and general plumbing contractor, we can help with all your plumbing needs from safe drain cleaning service to extensive hot water heater installation, we take care of it all. Experience extra savings on your next call with our current exclusive offers, deals, and coupons.
Reliable Plumbing Repairs and Installations
As your largest investment, your home must be maintained on a regular basis with plumbing inspections and timely repairs. Services such as professional drain cleaning and water leak detection service are required to make sure your drains and pipes are running smoothly. Our methods are efficient and effective, using the most advanced technology to make us a trusted plumbing leak detection company in the area. In addition to maintenance and repairs, we also recommend new plumbing installation services when needed. Projects such as bathroom renovations, repiping, kitchen installations, and gas line installations will all make your life easier, add value to your home, and help save money in the long run. If your plumbing components are getting old and worn out or you are noticing frequent repairs, consider a new replacement today to fix the problem for good and save money at the same time.
Efficient Water Heater Service
As the single most useful plumbing component in your home, the water heater requires more attention than many other parts of your plumbing system. If your water heater breaks down or loses power, you'll be left showering in cold water and struggling with simple chores like laundry and dishes. Issues like broken thermostats and corroded wiring are common water heater repair services while most physical tank damage can be fixed with hot water tank repair service. However, during the lifetime of your water heater, there will come a point when you should consider a new replacement. If your water heater is over 10-15 years old and you notice rising energy bills and frequent repairs, consider a new water heater installation to save money and improve efficiency. At Big John's Plumbing, we can help you choose a new water heater that will perfectly suit your personal needs and budget. Read our most recent reviews and customer feedback to find out what you can expect when you work with us.
Local Reviews
for Redlands, CA
Powered by Nearby Now
---