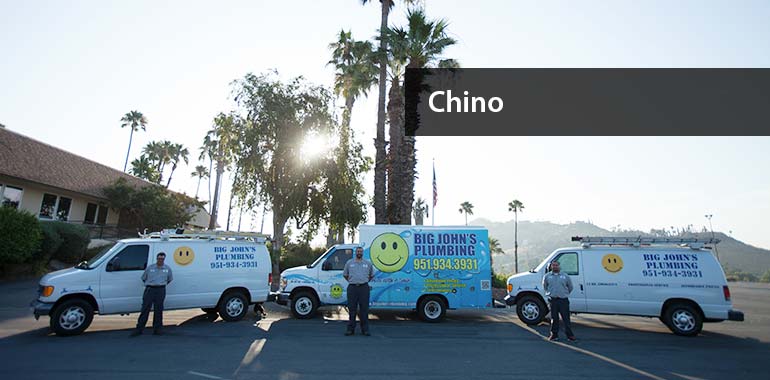 Homeowners in Chino, CA have trusted Big John's Plumbing since 2007. Our experienced and highly-trained technicians offer exceptional plumbing solutions designed to reduce the time and money you spend on plumbing repairs and installations. From drain cleaning to water leak detection service, we are a plumber you can trust for everything. Our motto is "Service with a Smile" and we always deliver on our promises. With each service, we educate customers and make sure they are comfortable with each service. Putting our customers first is what we are known for. Save instantly on your next service with our exclusive online coupons and special offers.
Reliable Plumbing Repair and Installation Services
Maintaining a home takes time and effort. Investing in high-quality plumbing services are vital to ensuring your property is always working at peak efficiency. A plumbing service expert like Big John's Plumbing is the perfect company to call for all your plumbing installation and repair services. As a drain cleaning company and plumbing expert, we take care of everything from drain cleaning service to burst pipe repair and clogged toilet repair. As a plumbing leak detection company, we also employ some of the most efficient water leak detection methods. It's also a good idea for homeowners to have a reliable plumber on hand for their various plumbing installation services throughout the years. From repiping services to kitchen installations and sewer line installations, new plumbing replacements will help you save money and improve the efficiency of your home.
Water Heater Repair and Installation Services
The water heater is one of the single most important plumbing components in your home. Just like other parts of your home, like the drains and gutter, your water heater requires maintenance and attention to operate efficiently over the years. In addition to annual inspections and water heater cleaning, it's also important to invest in timely hot water tank repair service. If your water heater is constantly breaking down or you notice rising energy bills, you may want to consider a new hot water heater installation. Replacing an old and outdated water heater with a new high-efficiency unit will help you save money and reduce your carbon footprint. Read our latest reviews and customer comments to find out what other people in your neighborhood are saying about us.
Local Reviews
for Chino, CA
Powered by Nearby Now
---