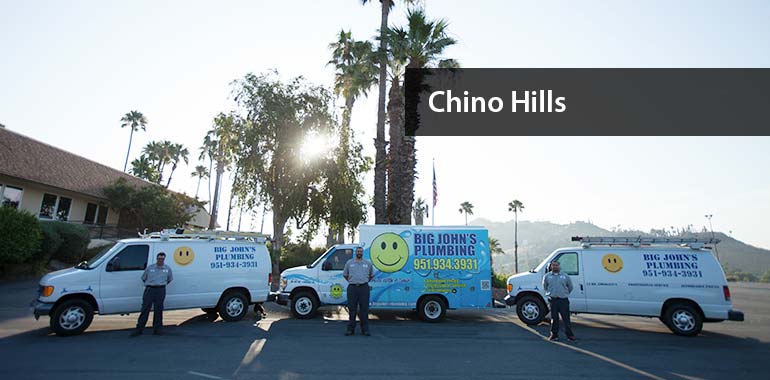 Are you looking for a friendly and reliable plumber in Chino Hills, CA? Big John's Plumbing is the go-to plumbing contractor for many homeowners in the area. Between our fast and efficient service with a smile and our expert advice and affordable options, we can help a variety of customers no matter how big or small the job at hand. With over 25 years experience in the industry and 10 years experience as a company, you know what you are getting when you choose us. Our drain cleaning, hot water heater installation, and drain cleaning service make us the foremost drain cleaning company and plumbing company in the area. Find out how much you can save on your next call with our current exclusive coupons and online offers.
Respected Plumbing Repair and Installation Services
When you are experiencing a plumbing malfunction in the home, it can quickly get out of hand and derail your entire day. When something isn't working properly, it puts a serious kink in your schedule and becomes a huge inconvenience. At Big John's Plumbing, we work quickly and efficiently on our plumbing service to ensure your plumbing repairs are carried out conveniently. From clogged toilet repair to water leak detection service, we are a general plumbing leak detection company that puts the customer first. Expert plumbing installation services are also needed every now and then for homeowners looking to improve efficiency in the home and save money in the long run. Services such as repiping, sewer line installation, and bathroom renovations are required to keep your home modern and efficient.
Reliable Water Heater Services
When the water heater takes a turn for the worst, you will feel the ramifications throughout the home. Chores such as laundry and the dishes become harder when you don't have proper access to hot water. When the thermostat breaks or the wiring is corroded in the water heater, it's nice to know the experts at Big John's Plumbing are here to offer an effective solution. Regardless of the issue, we will know what to do, whether a water heater repair is needed or your unit requires a new replacement. When hot water tank repair service is no longer sufficient, we recommend high-quality water heater installations. Replacing an old or outdated water heater with a new unit is a good idea for any homeowner whose water heater is between 10-15 years old. At that point, the water heater loses efficiency and costs more to operate. Rising energy bills are another sign that you need to replace the water heater. At Big John's Plumbing, we will help you choose a new unit that will perfectly suit your unique needs and lifestyle. Discover what your friends and neighbors are saying about us by reading our latest reviews and comments.
Local Reviews
for Chino Hills, CA
Powered by Nearby Now
---