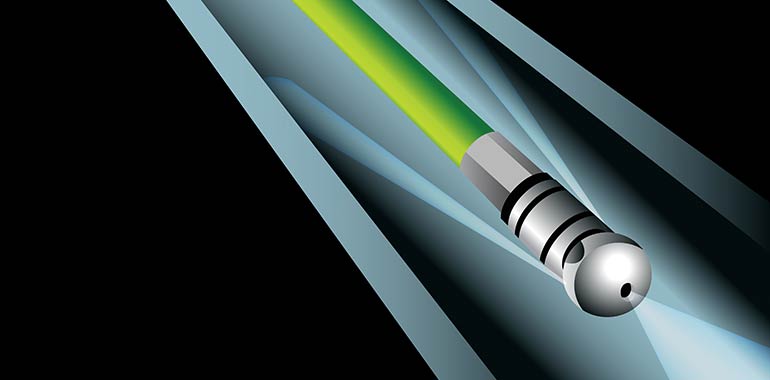 Are slow-moving drains causing problems in your home? Big John's Plumbing offers a roster of completely safe and effective drain cleaning methods, perfect for any type of clog from stubborn blockages to recurring issues in the drain. Riverside, CA homeowners know they can trust us because our methods are safe, effective and thorough. With a combination of sewer line camera inspections, professional drain cleaning, and hydrojetting, we take care of all your drain cleaning needs. Experience added savings on your next call with our exclusive online coupons and deals.
Reasons to Choose Professional Drain Cleaning
Drains become clogged or blocked when debris and grease collect in them. Common blockages are created by hair, food particles, oil, grease, and more. If you are experiencing a clogged drain, you will notice foul odors coming from the drains, slow-moving water in the sink or tub, and trouble flushing the toilet. When it comes to dealing with a clogged drain, trusting a professional drain cleaning company is always better than attempting a DIY method.
Store-bought chemical liquid drain cleaners are not ideal for home use because the harsh chemicals corrode and damage the pipes. At Big John's Plumbing, we use two main drain cleaning methods:
Drain Cleaning: This method is completely safe and effective. Unlike a chemical drain cleaner, professional services are completely safe and are actually known to improve the health and longevity of your pipes with regular drain cleaning appointments.
Hydro Jetting Services: Using a high-pressure jet of water, we are able to blast through hardened debris in your pipes. This service is great for stubborn or recurring clogs.
What are the Benefits of Sewer Line Camera Inspections?
During a drain cleaning appointment, it's important for the technician to know what they are dealing with. That way, they can cater the service to meet your specific needs. Unfortunately, seeing inside a drain pipe is often impossible without a sewer line camera. These advanced cameras let us see inside the drain. The benefits of this service include:
● Saving time and money on your repair.
● Ensuring the right service is performed right from the start.
● Eliminating the guesswork involved in drain services.
● Discovering other issues that previously went unnoticed.
Wondering what to expect when we arrive? Check out our latest reviews and customer comments to see what other homeowners in the area are saying about us.