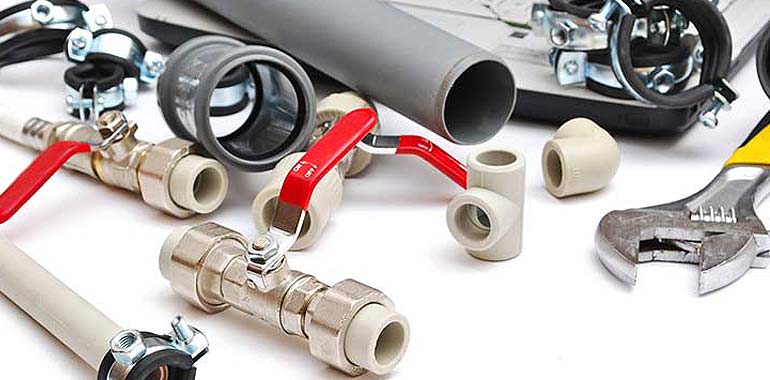 Dealing with constant water leaks is no way to live your life. Although the service is typically known as being extensive, repiping is necessary in many cases. When you choose Big John's Plumbing in Riverside, CA, we make repiping easy and affordable.
With our extensive experience and commitment to putting the customer first, you will enjoy peace of mind knowing your project is being carried out by a repiping company who truly cares. Options are provided to make sure your repiping project meets your unique needs and budget. Try downloading our exclusive online coupons and deals today to enjoy instant savings on your next call.
Signs You Need to Repipe
Repiping is not a blanket solution for any problem. In many cases, a simple pipe repair is sufficient for fixing minor problems and leaks. However, there are some definite signs that point to a repipe project in your near future. Some of the most significant signs that you need repiping include:
● Noticing a change in the color or consistency of your water.
● Rising water bills.
● Frequent repairs and water leak repairs.
● If the pipes are old and worn out or made from a disused material like lead.
● If the pipe has sustained significant damage that cannot be fixed with a simple repair. Noticing any of these issues in your home should be a clear indication that a repiping project is needed.
When they need to repipe, Riverside homeowners always trust Big John's Plumbing because we are efficient and affordable.
PEX or Copper?
There are two main plumbing materials used in the industry today. PEX and copper both offer significant benefits and features that are perfect depending on your unique needs. Here are some of the main differences and similarities between the two:
PEX
● Made from a flexible material that is easy to install.
● Removes any metallic taste from the water.
● Inexpensive to install because it's easy to handle.
● Does not last as long as copper.
● Cannot be directly connected to a water heater.
● Damaged by UV light, and cannot be used outside. 
Copper 
● Its sturdy structure will not sag over time.
● Lasts longer than PEX.
● Removes metallic taste from the water.
● The upfront cost to install it is higher than PEX.
Read our latest reviews and comments left by past customers to find out what it's really like to work with us.