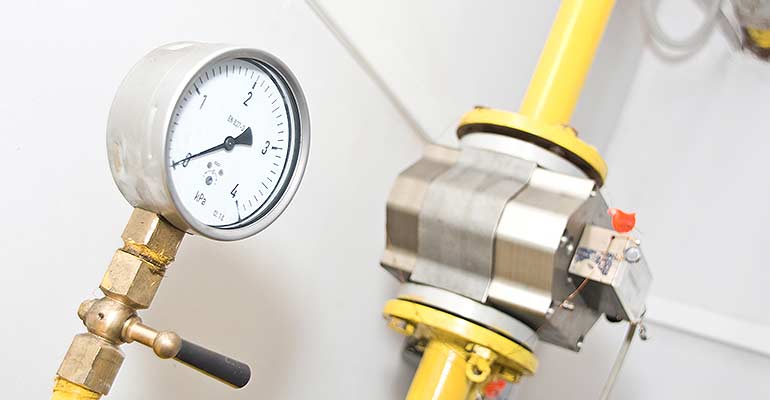 Gas is an incredible energy source for Riverside, CA homeowners. It safely and efficiently powers many home components including water heaters, furnaces, stoves, barbecues, and more. At Big John's Plumbing, we offer exceptional gas line repair and installation services carefully crafted to meet your unique needs. Our trained and experienced technicians are fully qualified when it comes to gas line replacement and repair services. Whether you have a gas leak or you are building a new home that needs gas lines installed, we're your go-to gas line contractor. Find out how much you can save on your next call when you download our latest coupons and online offers.
What Causes Gas Line Repair?
For the most part, your gas lines are incredibly safe and efficient. It's rare for them to rip or break down. However, there are a few common issues that are typical when it comes to diagnosing gas pipe repair services:
Corrosion: As dust particles fly through the air, they can damage your gas line and gas fixtures. This damage is usually gradual in the form of wear and tear.
Dried Out Seals: The seals in the gas line are also prone to drying out. If this happens, they will crack and create gas leaks.
Major Weather Events: Damage caused by earthquakes and other major weather events are also common issues. As soon as you notice the signs of a gas leak, call the professionals at Big John's Plumbing right away. Some of the signs include dead vegetation in your yard, hissing sounds, and the smell of rotten eggs in the home. Other signs you need gas line repair include malfunctioning gas appliances.
When to Invest in a New Gas Pipe Installation
Gas lines are typically durable and long-lasting. However, there are some instances when a new gas pipe replacement is needed. Some of these instances include:
● If you are building a new home or an addition to your home.
● Upgrading gas appliances.
● If the gas lines are old and outdated.
● When you are experiencing frequent gas leaks or repairs.
● Switching from oil to gas in the home. Our experts offer honest advice about your gas lines. If you are not sure if the time is right to replace the lines, simply ask us and we will go over the most cost-effective options to serve your unique needs. Discover what other people in the community are saying about us by reading our most recent customer testimonials and reviews.