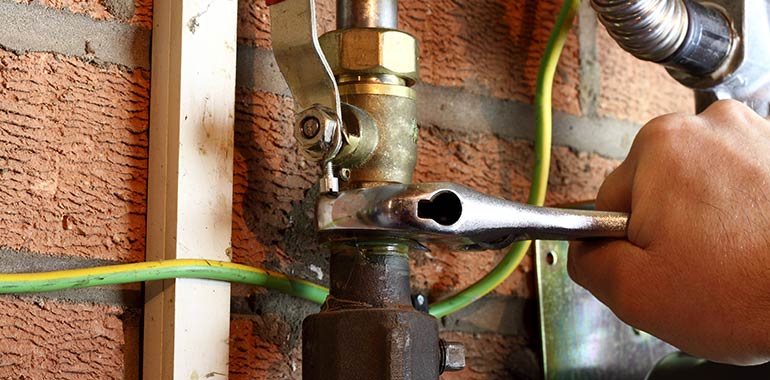 For Riverside, CA homeowners who have natural gas in their homes, a gas leak is something that is always in the back of their mind. Gas is a toxic fume that is harmful to humans and animals. Although gas is incredibly efficient and quite safe, it's important to know how to protect yourself in the case of a gas leak. At Big John's Plumbing, we offer fast and reliable gas line leak detection and repair services so you can rest easy knowing your family is protected by experts who know what they are doing. Although we opened our doors in 2007, our team has over 25 years of industry experience, making us one of the most trusted gas line leak repair companies in the area. Find out how you can save more on your next call with our exclusive online coupons and deals.
Signs You Have a Gas Leak
The best way to protect your family from the dangers of gas line leaks is to know what a gas leak looks and smells like. There are several common signs that you will notice during a gas leak.
Some of the signs include:
The Smell of Rotten Eggs: Gas companies put an additive in gas to make it smell bad since it is usually odorless and colorless in its natural state. This sulfuric scent closely resembles rotten eggs and is hard to miss in the home.
Hissing Sounds: Hearing a hissing sound coming from the gas line is a sure sign that there is a leak. If there is a rip or tear in the line, it will hiss as the pressurized gas escapes.
Dead Grass: Noticing patches of dead grass on your lawn? If the gas line is leaking underground, it will contaminate and kill all the vegetation above.
Easy Steps to Handle a Gas Leak
So you have noticed some of the above-mentioned signs of a gas leak. What now? What is the best way to handle these problems safely and efficiently? Here are some key things you should do to properly handle a potential gas line leak in your home:
● Make sure all the gas appliances are turned off.
● Call the gas company to let them know what has happened so they can turn off the main gas line to your home.
● Call Big John's Plumbing for gas leak detection and repair.
● Open all the windows in your home to air things out.
● Evacuate your home with your family and pets.
● Make sure you are a safe distance away from the home and make sure your car is parked at a safe distance. If the car is parked near the home, do not start it to move it.
● If anyone in your family is feeling dizzy, light-headed, or nauseous, go to the hospital right away. Find out what other people are saying about us when you read our latest reviews.